The Virtuous Circle to Network Stability & Security
Safe guarding your business by ensuring safe & performance optimized IT operations designed to protect and enhance your business's  productivity,  is an essential cornerstone to your success and competitiveness.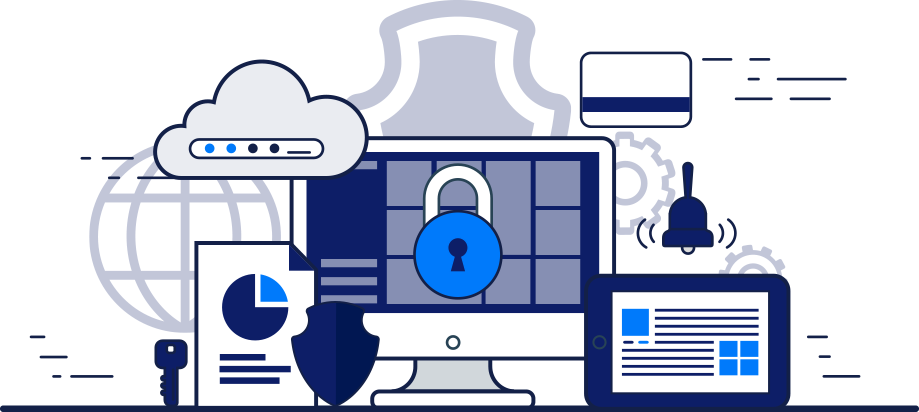 Helix designs  and maintains IT networks using a holistic approach to delivering security and performance for hundreds of businesses in Central Virginia for the past 2 decades through an experienced team of dedicated professionals.   
Security and performance require constant tuning and should be designed to meet the needs of the customer based on their risk levels, vulnerabilities and budgets.  We have tailored our Managed Service Platform to ensure that our customers have a plan that fits them.  Peace of mind does not happen by accident.

End Point Protection
The pure but necessary basics. Our entry level monitoring platform designed for businesses that are on a limited budget but want to make sure the basis our covered
Anti-Virus through Senetinel One
Windows Patch Management
Web Titan DNS Filtering
Asset and Life Cycle Reporting
One Drive backup monitoring
Monitoring, Alerting & Management
Expanding and leveraging our EPP offering to in include automated remediation and ticketing of router, server and workstations, our MAM program includes:
Ticketing and reporting
Event monitoring and automated remediation
Managed backups
Discounted hourly labor rates
Anti-Virus through Senetinel One
Windows Patch Management
Web Titan DNS Filtering
Asset and Life Cycle Reporting
Pro Management Platform
Expanding and leveraging our EPP offering to in include automated remediation and ticketing of router, server and workstations, our MAM program includes:
Ticketing and reporting
Event monitoring and automated remediation
Managed backups
Discounted hourly labor rates
Anti-Virus through Senetinel One
Windows Patch Management
Web Titan DNS Filtering
Asset and Life Cycle Reporting
"Our network is critical to our success. As a small business, we are constantly competing against large companies and leverage our speed and efficiency as key competitive advantages. We needed a partner to ensure our network was performing optimally. Helix's Pro Management Platform Program keeps us at the leading edge of our industry."